We just found this Infographic promoting the First Season on DVD. I'm a huge fan of Kiefer Sutherland and I'm a bit sad he isn't featured too prominently in it!
The first season has already been out for a little bit; did you already get your copy, or are you waiting for some more features? Say so in the poll below!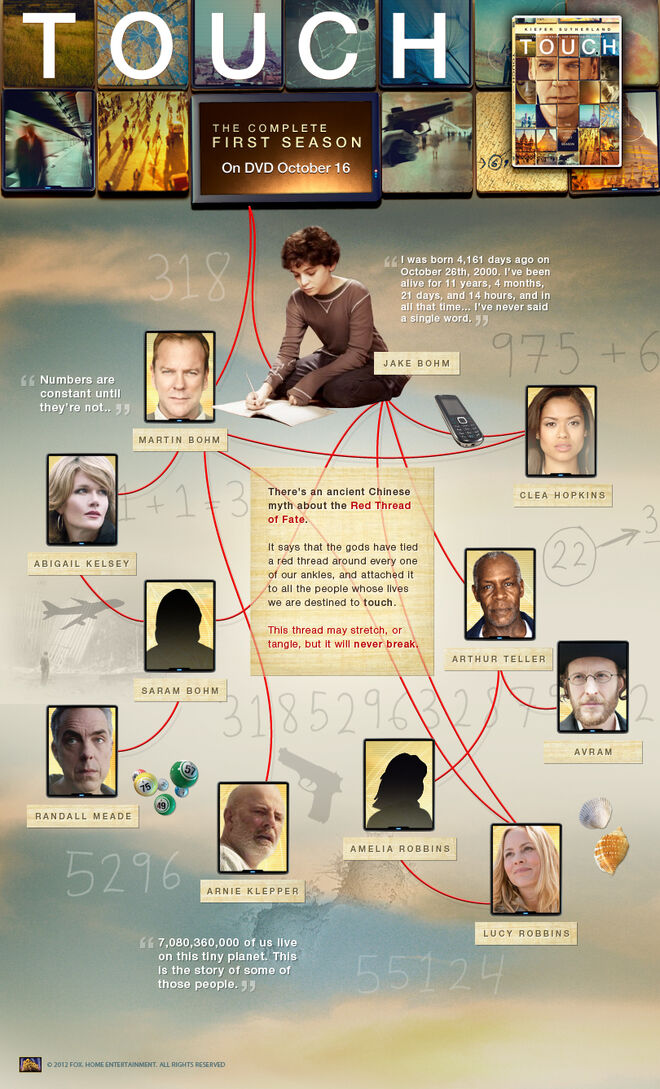 Did you already get your copy of Touch on DVD?
---
---